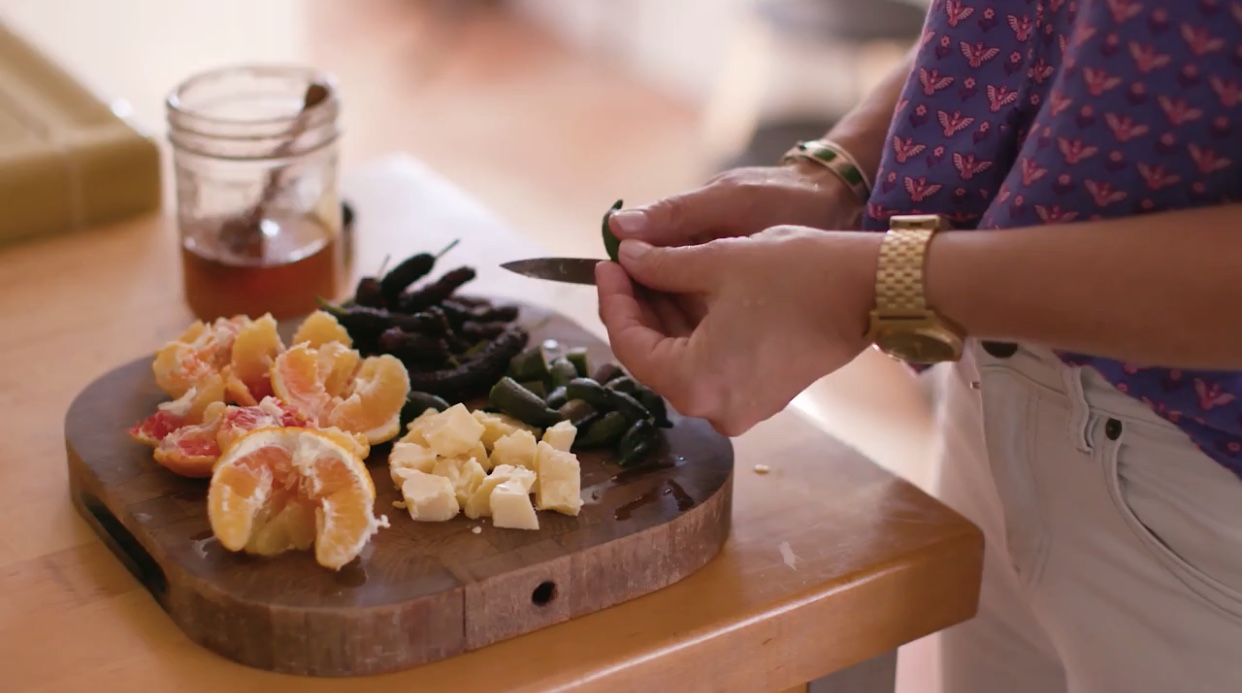 Isabelle Baril
Born in a small village in Quebec, Canada, Isabelle grew up with an early appreciation of where her food originated—she often foraged, hunted and fished in the area's rugged wild for the family meal. Even as a young girl, she appreciated that use of the freshest, highest quality ingredients should be the standard in the preparation of good food. The French Canadian learned the art of butchery from her dad, the local butcher, and she furthered her knowledge through specialty courses at the local college. Her family has owned and operated restaurants, as well as a catering business, for 25 years, and Isabelle grew up learning the ins and outs of the industry and culinary arts.
Isabelle loves to share her passion for quality food with others. In 2011, she created the Encinitas Food Swap to bring her local community together to exchange homemade kitchen creations such as canned goods and homebrews. For the past eight years, she has been a volunteer at Paul Ecke Elementary School, where she teaches children about the "farm the table" philosophy and how to use the harvest from the school garden in their own creations. Aside form running her business, Isabelle is the resident Chef at The Lazy Acres Market in Encinitas where she teaches young childrens, teens and adults cooking classes.
Isabelle's culinary and crafty skills have led to numerous television appearances for The Martha Stewart Show, and most recently, in 2016 she was one of 80 home chefs selected (out of 57,000 people) to advance to the final stages of selection for the seventh season of the TV program "Master Chef." She also made it to the final rounds for season eight summer 2016 ranking for a second time top 80 in the country. Isabelle Is also The main Chef/Teacher at the beautiful new Lazy Acres Market in Encinitas where she loves to teach the community news recipes and skills in the kitchen.
Isabelle, a single mom to three young boys, recently established her catering and meal preparation business, BelleCal Seasonal, in Encinitas, Calif., and specializes in using beautiful California seasonal produce.